AT Technical Frequently Asked Questions
What does it cost to digitise a process?
AT Technical will analyse the process and advise upon the best approach then discuss the options with you before providing a more formal quotation, for many business processes were the organisation already use Microsoft 365 the setup and deployment of a new Form and Power Automate flow can often be less than one day.
How can I learn to digitise processes myself using Power Automate?
We would reccomend firstly trying out a few of the Microsoft built in templates to gain a better understanding of how a Power Automate flow is constructed.
Next step make some Forms and link them up to your SharePoint lists or Excel Tables to automate the completion of the loop. 
If you are feeling ready for the next step it might be worth testing your knowledge of Power Automate and the Power Platform by completing the PL900 Exam which is the entry level exam to Microsoft power platform.
Can my Team be trained on how to Digitise Processes?
We offer remote or onsite training services to many public and private sector organisations on SharePoint, Power Automate, Planner, Forms and Bookings some of the more familiar tools to us which many organisations currently don't get the full benefit from, to book training time with AT Technical digitisation experts please complete this form and we will be in contact with you.
What happens if my Power Automate flow breaks
Power Automate flows are set based on some form of a trigger and often have subsequent complex actions to run once the trigger is met, but more than likely if the flow is not running you can do some basic diagnostics by going to the flow and checking the previous runs and see what error has been flagged, if something has recently changed in terms of the data source or template files it might be worth reverting such changes or correcting the change by editing the flow and remapping the dynamic content fields into the new fields.
We have also written blogs about handling errors and implementing error handling techniques you can read these here.
We train on Power Automate, during the training we cover error handling and how diagnose and fix errors in flows, if you are unable to fix the flow contact us and we can certainly take a look at the flow and tell you what is going wrong with it.
Our Spreadsheet in Teams is causing the dates to follow American formatting
Dates in Microsoft Teams are showing in American Date Format?
To fix this on the document itself open inside Microsoft Teams or Microsoft Excel go to 'File' then 'Options'. Next click the 'Regional Format Settings' button and set it to the correct region this will fix the date format issue.
This often happens due to the default regional language on SharePoint/Teams sites being set to US format.
The Office 365 Admin Can also change the setting in the SharePoint Admin Centre and within the admin settings of the SharePoint Site under the Regionale settings. Although that only fixes the problem for any newly created files.
How to make SharePoint documents such as Word, Excel or PowerPoint directly download
Go to the SharePoint site URL then navigate to the document library where the documents are located. Next select the file and click on the 3 horizontal dots then "Copy link" button in the ribbon, Copy the URL, then in a new tab append the URL adding "&download=1" to the end of it.
This will then directly download the document in SharePoint Online.
My form has a disclaimer about submitting personal or sensitive information how to remove this warning?
To remove the Microsoft forms warning, you will need to add a privacy policy. 
The best way to add a privacy policy is within Azure Active directory, login to AAD and navigate to the properties section and a web link to your privacy policy where it says "Privacy statement URL", navigate back to your form after a few minutes refresh and you will notice the warning has now been removed and replaced with the privacy policy link
How to Add a shared mailbox using outlook online
Using Exchange Online mailboxes, right-click Folders on the left navigation panel, and then choose Add shared folder.
If the Shared Mailbox is hidden from exchange when you add the shared folder option you will need to enter the full email address to the shared mailbox
What is Digital Automation?
Digital automation refers to the use of technology and software to automate various tasks, processes, or workflows that were previously performed manually. It involves the implementation of software systems and algorithms to streamline and optimize business operations, improve efficiency, and reduce human interactions and human based errors.
Digital automation utilises technologies such as robotic process automation (RPA), artificial intelligence (AI), machine learning (ML), and workflow management systems to automate repetitive, rule-based, and often time-consuming tasks. These technologies enable organisations to automate data entry, data processing, report generation, document management, customer service interactions, and various other business processes, with the overall view to create more efficient streamlined workflows and save money in the long term through reduced errors and reduced human input.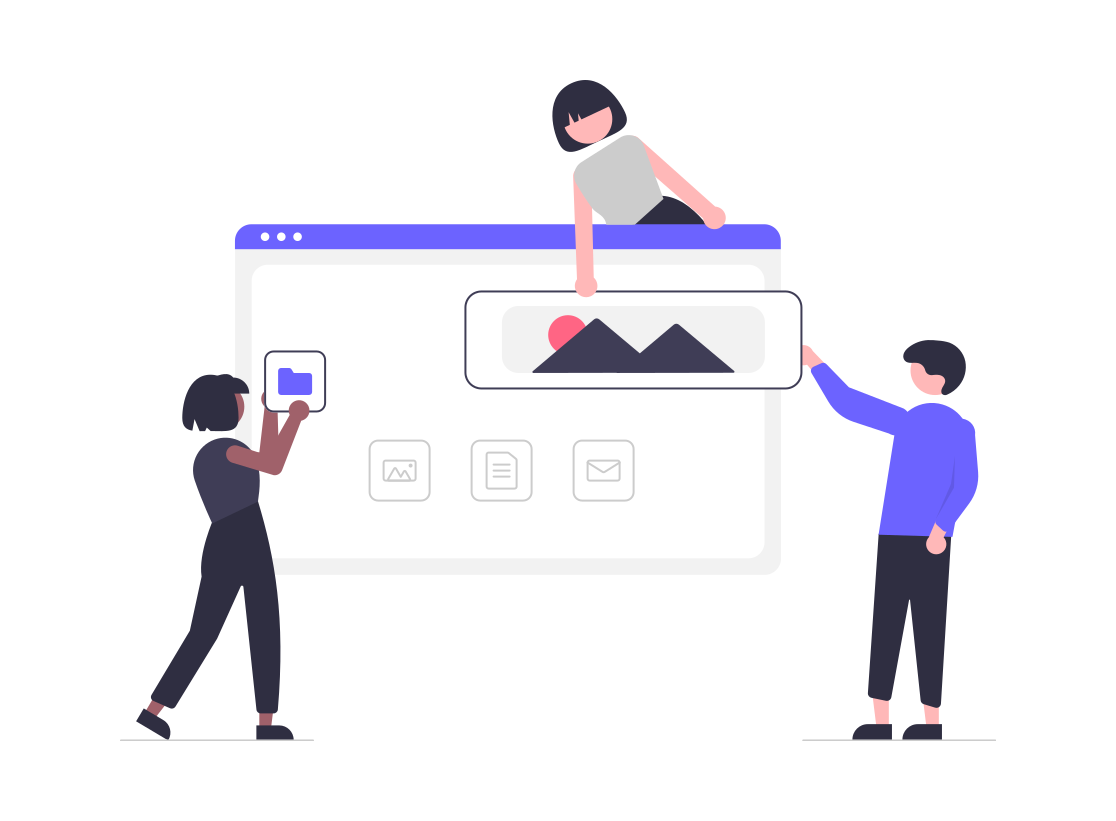 Can you share any success stories or client testimonials?
You can read some of what our clients say about us on Trust Pilot
If you would like we can schedule in a Teams call and demonstrate some of our more recent work and answer any of your questions directly, just fill in the contact form at the bottom of this page and we will get back to you within 24 hours. 
What is the lead time and delivery time for new websites?
Once we have met and discussed the design and functional requirements we will prepare a proposal then once this is signed off we can commence work usually a within a week
What are the yearly costs following the website development?
Yearly costs will include, costs of custom plugins if any, costs of the domain/host name and the cost of hosting. To give an example .com or .co.uk domain names typically cost between £10.00 and £20.00 per year. 
Hosting depends on the type of website and requirements:
Shared hosting environment will cost between £80.00 – £120.00 per year. 
Dedicated Hosting will cost between £800.00 – £1500.00 onwards per year (the variation in cost is due to things such as RAM, HDD, CPU and network bandwidth)
For a standard Word Press website without E commerce functionality you would expect to pay about £110.00 per year for both Hosting and Domain name. 
How easy will it be for us to update and manage content on the website?
It will be very easy to update your own site, we cover trianing on all projects and we also will build a custom handover document which will give step by step guidance on how to do common activities on the website. 
We only build websites using WordPress CMS which is the most popular website content management system in the world. 
What level of support and maintenance do you provide after the website launch?
Following the website launch/Sign off we will continue to support for 2 months, as part of the development process, then towards the end of the 2 months built in support we will send across a contract proposal for you to review and advise if you want us to continue to support or happy to support locally with in house IT Teams or on your own.  
Are there any service-level agreements (SLAs) for support response times?
Yes. Once the website goes live and the 2 months built in support lapses a contract will be shared, this will include a SLA depending upon the needs of the support arangement this would range from 1 hour turn around time to 24 hour turnaround time on tickets logged. 
Will the website be optimized for search engines (SEO)?
Yes. We will run SEO checks on your site once it goes live, and make required chanegs based on the SEO report, if we are adding improvements to an existing website we will run benchmark SEO checks before and after.
During the development we will ensure all SEO best practises are followed such as: Keywords in title tags and within the page content, Alt tags on all images, website load speed, image size, secure coding guidlines and many more.
We consistently keep upto date with the ever changing SEO techniques.
What are the payment terms and milestones?
Once we send a proposal and this is approved we require a 10% deposit as a commitment to the project the remainder of the project cost is invoiced once the website is signed off as complete. 
Will the website be mobile-responsive and compatible with various devices?
The website will automatically work across devices and different browsers, we conduct various different tests on the website before handing the website over and many of these test across different devices, screen sizes and browsers. 
Can you assist with content creation, SEO optimization, or digital marketing?
Yes, we work closely with your team/s to gather resources but if needed we can also prepare graphics and use a content writer to prepare custom copy content to grab the readers attention on your website.
The website will conform to all main SEO guidlines. 
In terms of digital marketing this would be a seperate discussion and proposal to assist on this part but we would happily discuss this with you.
Are there any additional fees or hidden costs that we should be aware of?
Costs include:
One off Development costs
Hosting: cost to publicly host the website 
Domain host Name: cost of the .org .com .co.uk sort of domain name billed yearly 
Plugin Ins: WordPress has many custom plugins some are free some are paid if we use custom plugins to continue recieving updates for such plugin you may need to pay a yearly subscription which can range from £10.00-£200.00 per year. This is only if such plugins are used and if we were to use paid plugins this would be clearly communicated within the project proposal document. 
There is no hidden costs as such any costs will be clearly communicated in the proposal. If you need support with the website this will be a seperate contract which we would discuss with you following the website development and go live.