Using AI to Improve your Website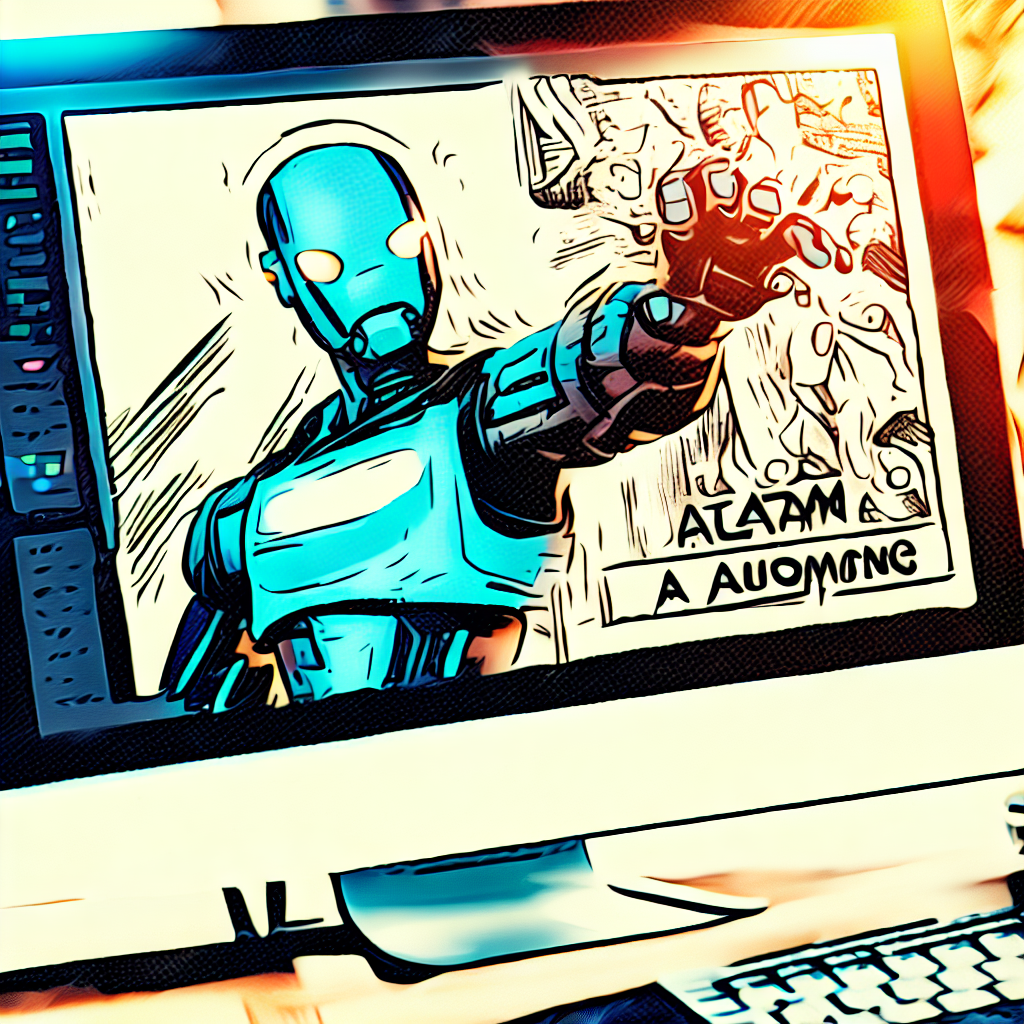 Introducing you to Microsoft Design

Microsoft design is one of Microsoft's latest innovations enabling users to utilize AI technology, this tool allows you to generate an image with any given prompt.
The benefit of this is being able to generate unique and uncopyrighted images of your description. This can be a great tool for web developers who are struggling to find images to put onto their website.
How to generate free images
First go to the URL https://designer.microsoft.com/ From here all you have to do is sign in with a Microsoft account.
The should have the following on your screen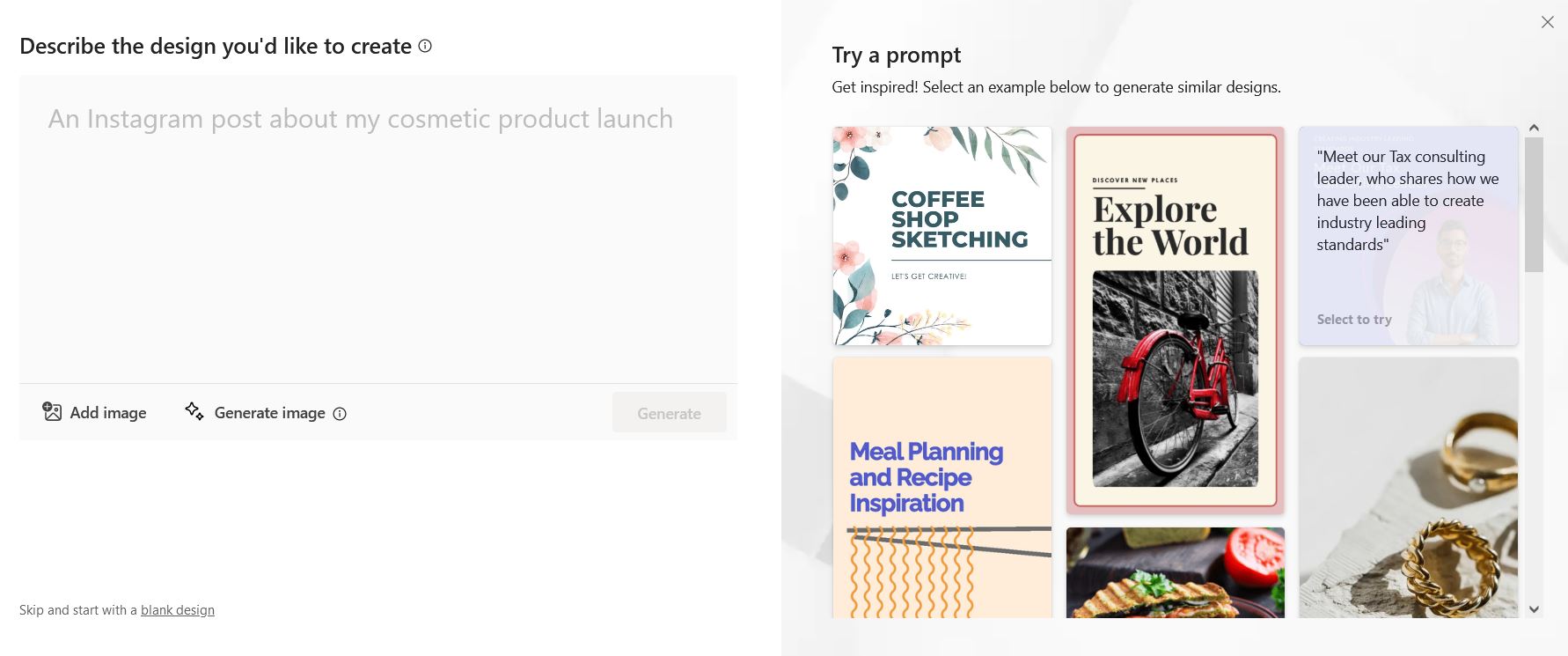 The first step is to click on Generate Image, from here you can give your prompt for what image you are looking for. For this example, we are going to enter the following prompt "Design me an image of people in an office"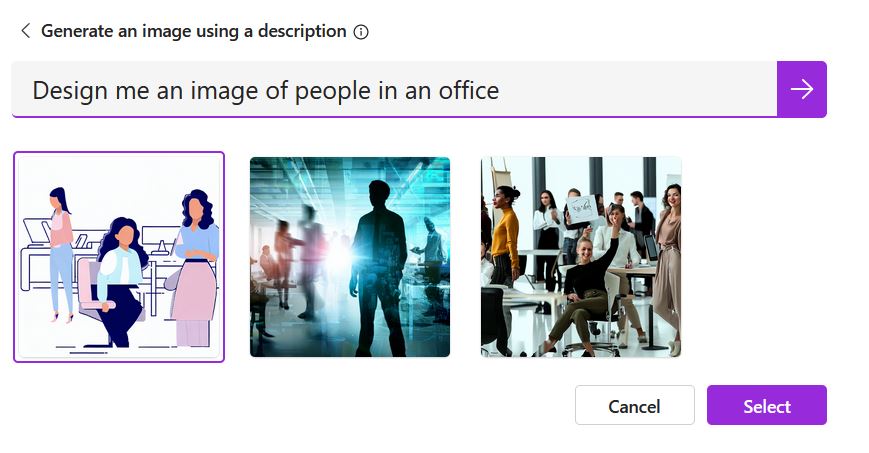 As shown above our tool has generated a few images that we can select from. To download your newly generated image simply right click and select "Save Image As".
And just like that we have generated our own unique image that can be used on any webpage copyright free.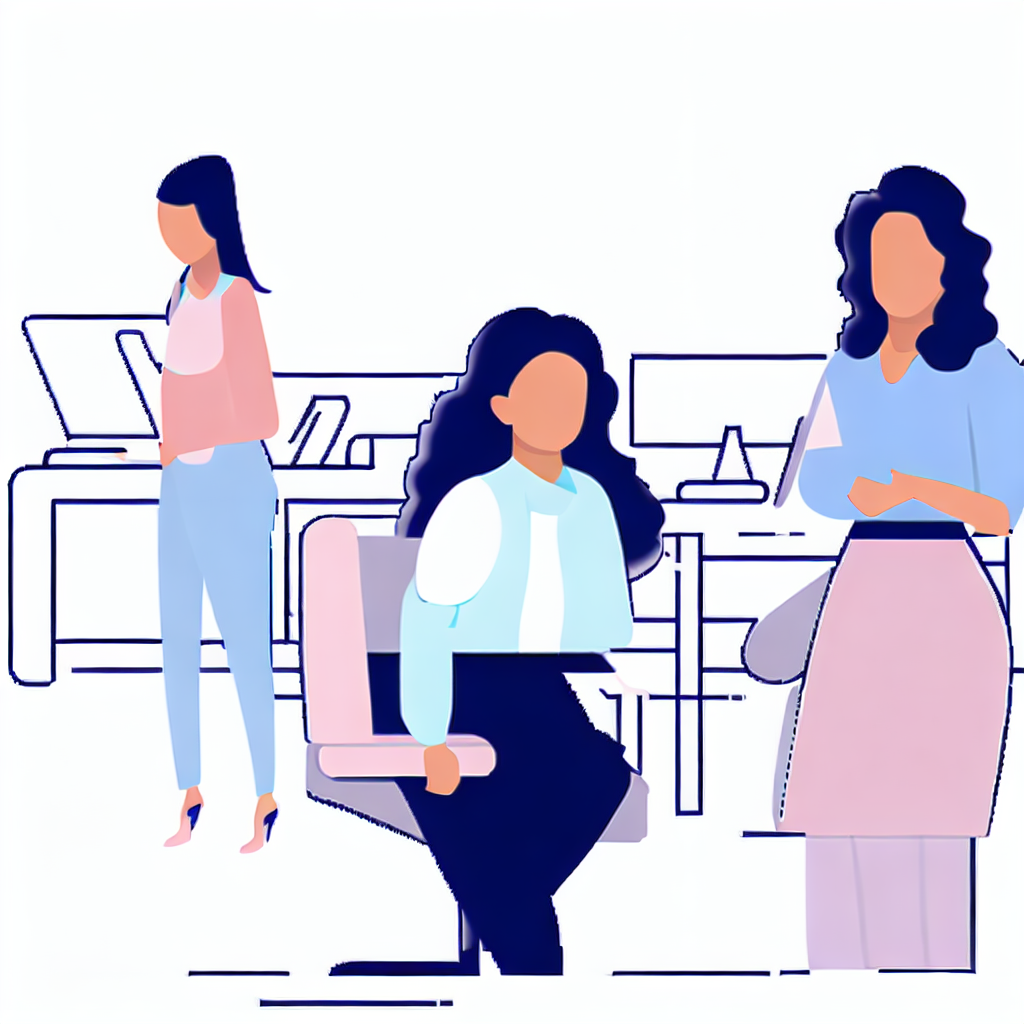 When you go ahead and put the image on your website you can also use the prompt you generated the image with as an alt text, this way you can improve the SEO performance of your website as well.
Social Media Management with Microsoft Designer

Social media is currently the best way to promote yourself as a business in todays world and increase organic traffic, Microsoft Design is an amazing tool for generating content specifically to be posted online.
In our example i'll show you how you can quickly generate an image and select an image dimension size specifically for an instagram post.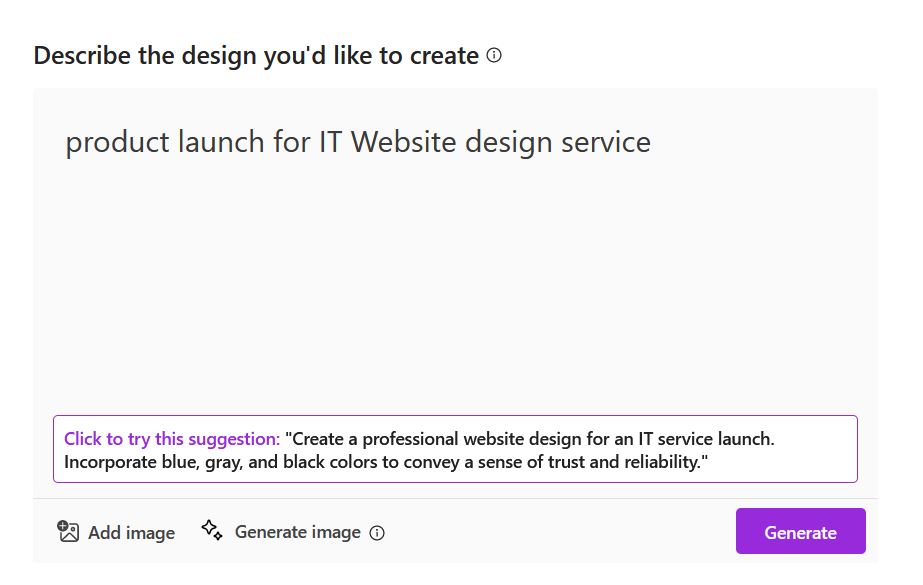 We can start off by inputting our prompt "product launch for IT Website design service"
Now we've submitted our prompt we can click generate on the far right and Microsoft Designer will create some images for us. To now filter the images by size simply select the size button ontop of the images that were generated and select Square for Instagram Post. This will filter all the images to ones that fit 1080×1080 dimensions.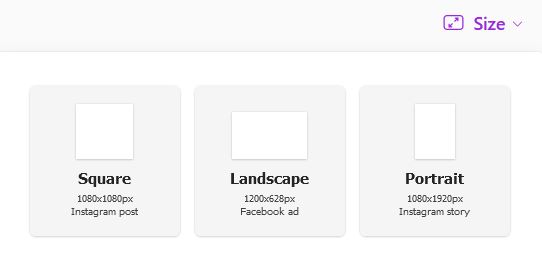 After only submitting a prompt and filtering down to Square images we have found the following image for our brand.