10 Ways SharePoint Can Help Improve Information Sharing Across Your Organisation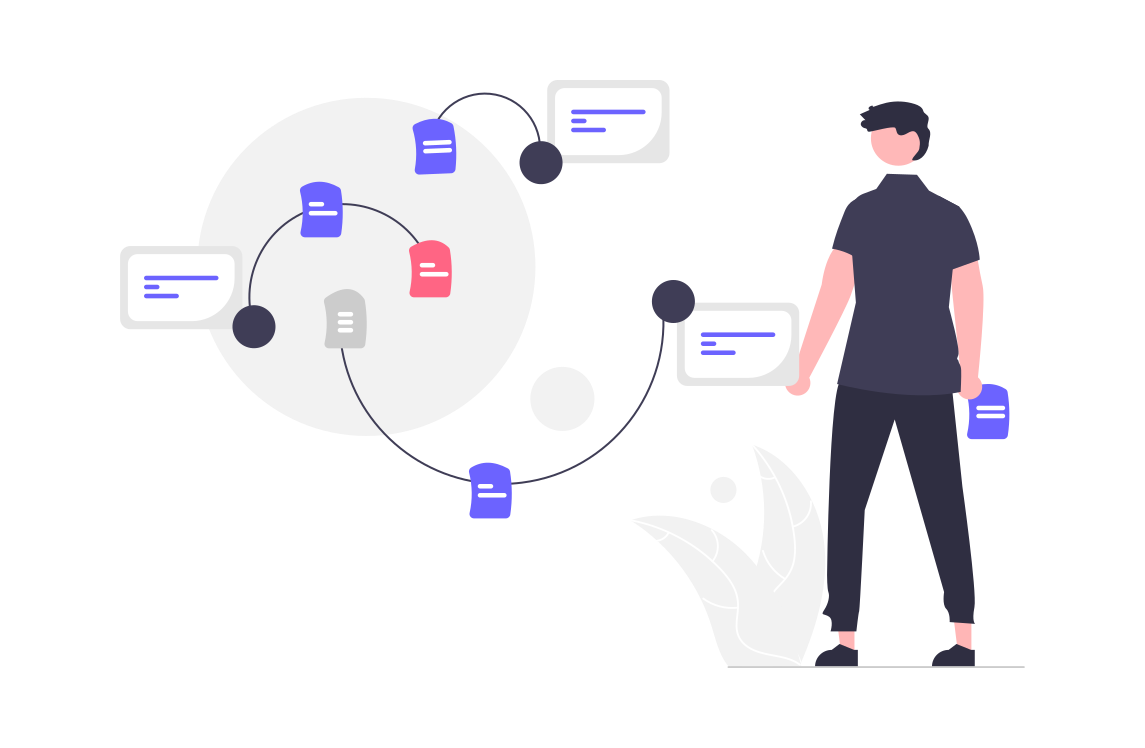 Enhancing Collaboration and Knowledge Sharing: 10 Benefits of SharePoint for Your Organisation
In this blog we evaluate how and why SharePoint is the best tool to use for your organisations Knowledge Hub
SharePoint Online is a powerful collaboration tool that can help organisations of all sizes share knowledge across the organisation. Whether you are working on a project with colleagues in different locations and need to share information about the project, have a technical know-how resource and want it to be more consistent, flexible, and searchable, or simply need a central repository for documents and information, SharePoint Online can help you collaborate more effectively and efficiently. In this blog post, we'll explore how to use SharePoint Online to collaborate, in terms of sharing knowledge throughout the company.
Create a Site: The first step to using SharePoint Online for collaboration is to create a site. A site is like a virtual workspace where you can store files, collaborate with others, and access important information. You can create a site for a specific project, department, or team, and customize it with features such as calendars, task lists, and announcements.

Centralised Store of Documents: SharePoint Online allows you to store all your important documents in one place, making it easier to access and collaborate on them. You can create document libraries for different types of files and assign permissions to control who can access them. You can also set up versioning to keep track of changes and revert to previous versions if needed. By having a centralized location, everyone has access to the latest version of documents, reducing the need for multiple copies and improving version control. SharePoint also allows for custom metadata tagging and search functionality, making it easier to find documents.

Use Lists: SharePoint Online also offers integrated lists, which can be used to manage data such as tasks, issues, orders, sales, or announcements. Lists can be customized with fields, views, Power Automate can be used to connect with lists to automate processes and repetitive tasks from the list such as follow ups or updating team of closed sales.

Collaborate in Real-time: SharePoint Online makes it easy to collaborate in real-time with colleagues. You can co-author documents, meaning that multiple people can work on the same document simultaneously. You can also set up alerts to be notified when changes are made to a document, so you always stay up to date.

Use Communication Tools: SharePoint Online offers several communication tools such as discussion boards and newsfeeds, which can be used to share information and updates with colleagues. You can also create blogs or wikis to share knowledge and best practices with the wider organisation.

Integration with Other Microsoft Tools: SharePoint integrates with other Microsoft applications such as Teams, OneDrive, Lists and Outlook, making it easier to collaborate and share information across different platforms. This enables teams to work more efficiently and reduces the need to switch between different tools.

SharePoint Comments: Co authoring is a tool native across all Microsoft online tools, but is more powerful in SharePoint when used effectively with comments, a team can simultaneously work on the same Word or Excel (Microsoft) document, and comment with each other within the document using @ to ensure the comment is flagged to the other user, on SharePoint pages only one user can modify at any one time but other users can comment on pages, maybe to say found a new useful tip for how to fix this problem. Outside of the document within the SharePoint document library users can also comment on the document by right clicking the document and selecting the properties then using the Activity tab to add comments, again using the @ symbol you can notify your team members about the comment. 

Powerful Search: using SharePoint as a shared knowledge resource for a technical subject or complex business has huge benefits for productivity among teams, the search feature will index everything from page content to document content so when a problem arises the team can search the knowledge resource to find answers, the best tip here is to advise all team members if the answer is not on the Knowledge Hub then please add it once the solution has been identified, this will only make the resource more insightful over time.

Analytics: SharePoint has built in analytics providing more details as to the most used resources, as well as per page analytics which provide a breakdown of page activity over either 7, 30 or 90 days, you can use the information to make better informed decisions on new content or missing information. To view full SharePoint site analytics, click the settings cog then hit the "Site Usage" button or add this to the default SharePoint URL (/_layouts/15/siteanalytics.aspx). The Site Usage page also shows information about documents which have been shared externally, which is helpful to know and periodically review.

Finally Mobile Access: SharePoint provides mobile access to sites for authorised users, making it easier for employees who are away from the office to access information and collaborate while on the go. This means that team members can stay connected and collaborate from anywhere, improving productivity and reducing delays. This could be a field engineer who needs access to the latest problem and solutions about a certain piece of machinery this can all be documented through videos, images, text, or PDF/Word/Excel resources embedded in web pages to make the finding and fixing much simpler for the field engineers.
SharePoint Analytics Views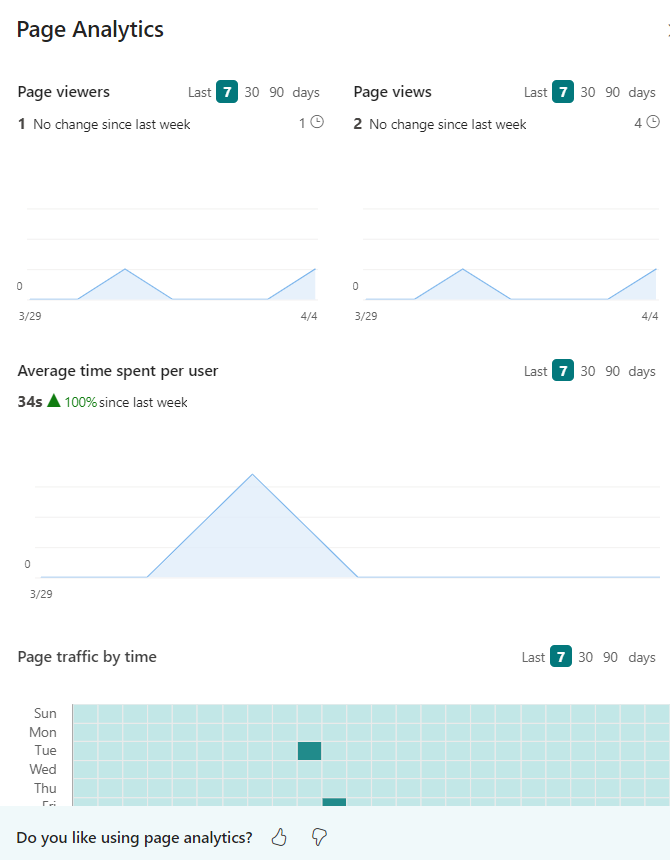 Effective communication and information sharing are critical components of any successful business. In today's fast-paced digital world, organisations need to be able to share information quickly and efficiently across departments, teams, and locations sometimes even externally. SharePoint is a powerful collaboration tool that can empower the workforce to become better at sharing information.
SharePoint has many different web parts such as embed document, web links buttons, images, hero elements, lists and many more allowing everyday citizen users the ability to create great looking web pages full of content with ease, read more about web parts and how they work here.
Conclusion
In Conclusion, SharePoint is a powerful tool that can help your organisation improve information sharing and collaboration. By providing a central location for document management, facilitating team collaboration, enabling communication and knowledge sharing, providing mobile access, and integrating with other tools, SharePoint can empower the workforce to share information more effectively. If you're not already using SharePoint, now is the time to start!
Need SharePoint Help?
Would you like training on SharePoint for your teams? or do you need help setting up your SharePoint knowledge resource and guidance on how to best use the built in tools, schedule a consultation today