Learn to get more from Office 365 Business
So you have signed up to Office 365 business got your emails connected logged into Microsoft Teams and are liking what you see?
Well, that is only the beginning in this article we will give you some of our top tips on how to make the most out of one of Office 365 not so commonly used features Bookings.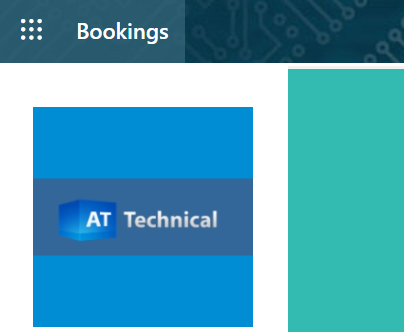 Office 365 Top Tip #1
Bookings this handy tool enables you to post booking slots (appointment availability) receive bookings automatically, show availability of staff through integration of your teams calendars and can easily be set up to integrate directly into one of your calendars to display all bookings.
https://outlook.office.com/bookings/ 
Hit the get it now button and fill in the name of your booking form.
Next you will be presented with the admin screen to your new booking process. 
Go through each of these tabs completing the information as you go, such as what services are offered in the services tab and business information such as opening hours what the business does and any associated links in the Business information section, set associated team members to each service so the service can interpret each calendar.
When all the sections are complete navigate to the booking page click 'save and publish' to get the URL and you can now view the front end of the booking page and share this with your customers to create a seamless booking experience with little overhead.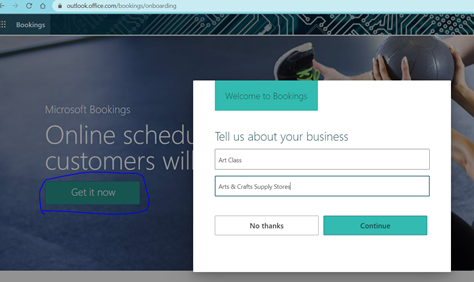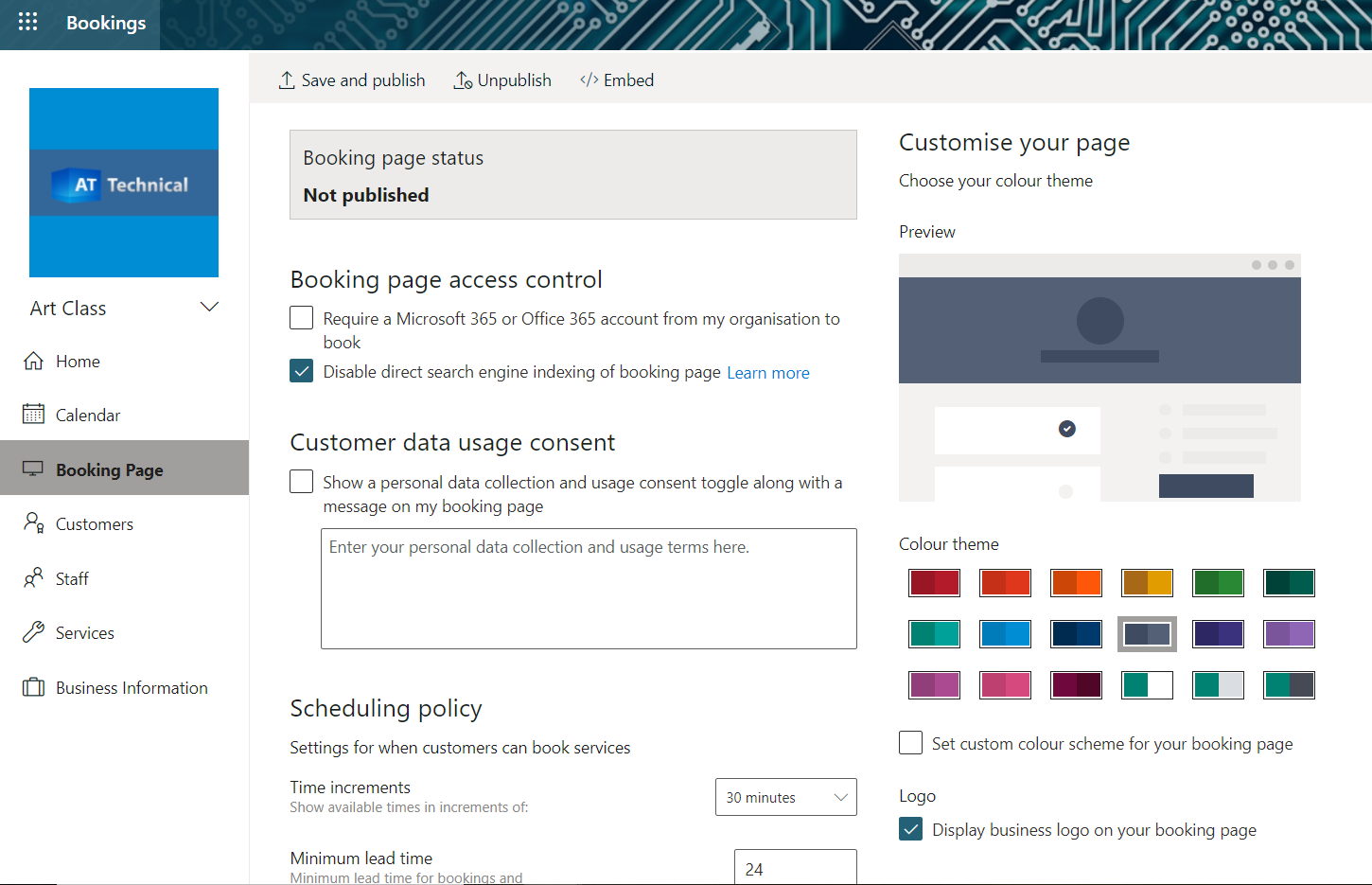 Set the services offered and times available for bookings, Set the duration of the activity, set the name, description, location then choose the scheduling policy, configure the availability of this service for example this class may only run once a week on a friday, a few screen shots below depicting the configurable options such as price.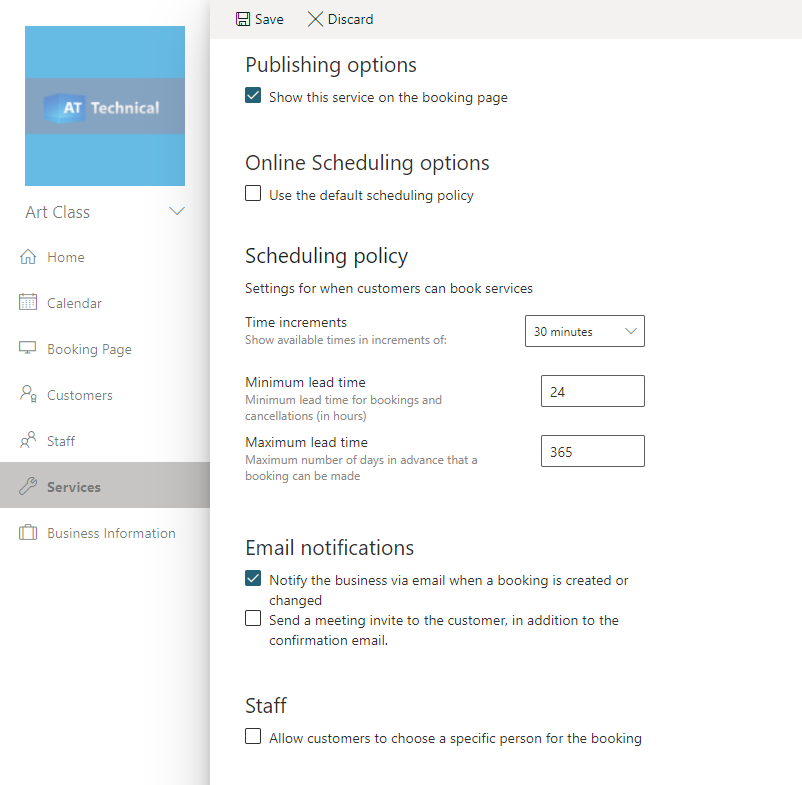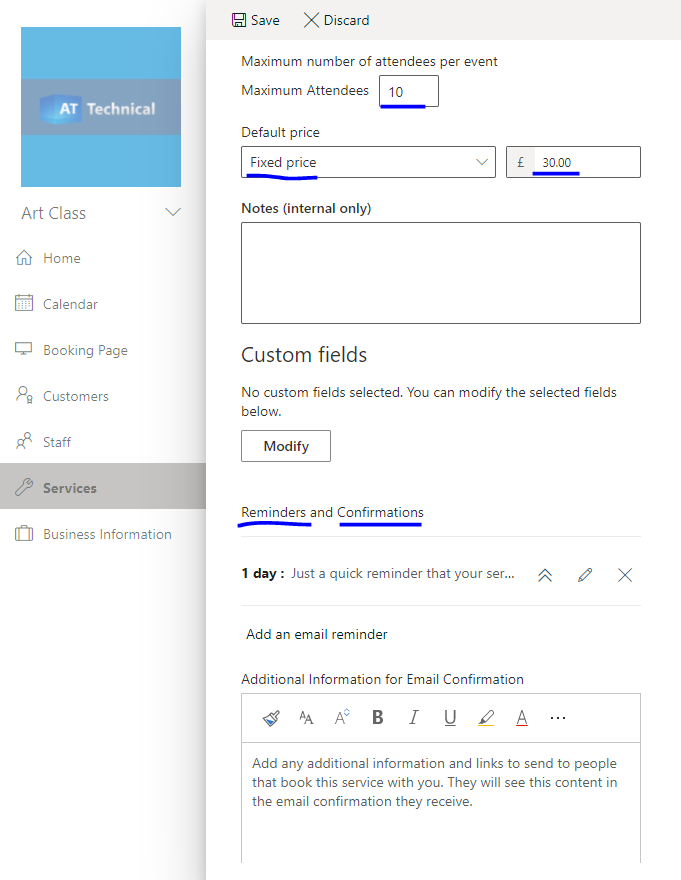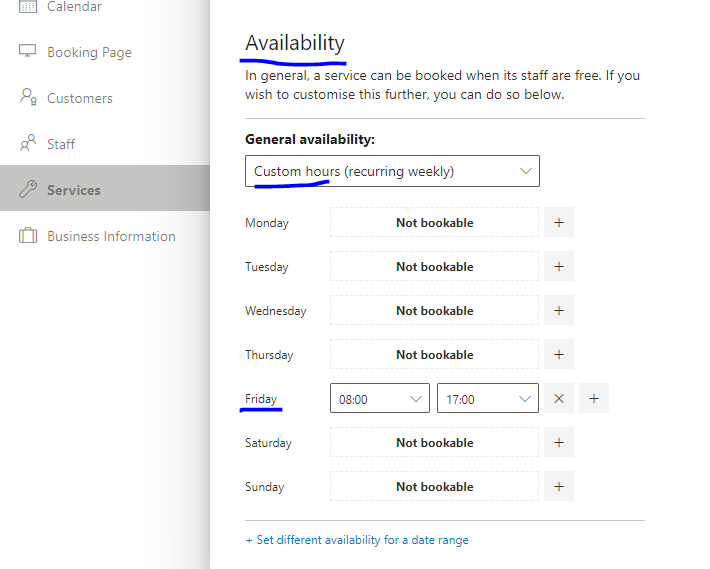 Configure the business information page including any important links to terms and conditions or privacy policy, all of this information will be available through the public booking page once published and one final tip, ensure you test out the end to end process to double check that it is working as you would expect.